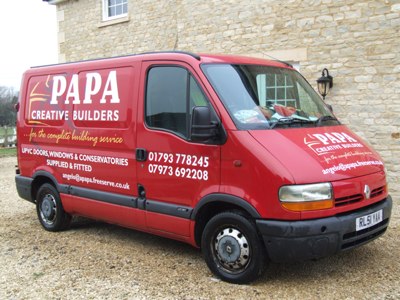 Papa Creative builders are a family run, established business which has been trading in Swindon and the surrounding area for over 25 years.
Over the years we have grown into a company with the diversity, experience and infrastructure to handle and complete construction projects of all sizes and complexity.
We can take ideas from clients and help then through the design stage and on to planning approval.  From there on to construction and ultimately the completed project.
Our aim is to give our customers 100% satisfaction, 100% of the time, Guaranteed!
And because we operate on only one project at a time we have built an enviable reputation for reliability and quality.